2022 Award Nominations are now open!
Nominations close 5pm (NZST) Sunday, 31st July 2022
FOR ADVANCES IN MARINE CONSERVATION AND SUSTAINABILITY
The New Zealand Marine Sciences Society (NZMSS) John Morton Medal can be awarded to a person whose work has, in the opinion of the NZMSS Council, made an outstanding contribution to the advancement of marine conservation and sustainability in New Zealand.
The Medal will be tailored to the intended recipient with an engraved plaque to be presented at the NZMSS annual conference. Any NZMSS member can make a nomination to the Secretary or as advised. Nominations will be sought and considered annually, but the Council need not present the medal each year. This award was inaugurated in 2016.
JOHN MORTON MEDAL NOMINATION FORM
All nominations must be made using the 2022 nomination form. In order to produce comparable citations, we ask nominators to summarize the case for the nominee under the following headings:
Key contribution to the advancement of marine conservation and sustainability in New Zealand
Communication of marine science and conservation
Contribution to NZMSS
Nominators should aim to write concisely and highlight the main arguments to support the nomination made. The Council can make additional enquiries, via referees, as it sees fit. The nominee need not be a current member of NZMSS. Information on past award recipients is available on the NZMSS website.
Nominations must be sent electronically to the Secretary (secretary@nzmss.org)
Please insert 'John Morton Medal' in the subject line and the name of the nominee in the file name when sending the completed form.
Current Recipient
2021
Assoc. Prof. Rochelle Constantine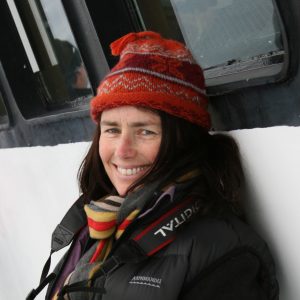 In 2021, the John Morton Medal was presented to Associate Professor Rochelle Constantine for her dedication to the conservation of large marine organisms in New Zealand. She has been an active researcher and adviser on critically endangered Māui dolphins, as well Hector's dolphins, and contributes research on a wide range of other marine mammals, sharks, and seabirds.
Assoc. Prof. Constantine is perhaps best known for intervening to stop the ongoing mortalities of Bryde's whales from ship strikes in the Hauraki Gulf. This small resident population of surface-dwelling whales was under threat from the high number of deaths caused by ships coming and going to the Port of Auckland. Assoc. Prof. Constantine helped to rigorously document the problem and then led the process to find and implement a solution. Her practical and collaborative approach to the problem resulted in an effective solution that has been wholly voluntarily adopted by the commercial shipping interests. Achieving this result rapidly without regulatory intervention or acrimony was due in a large part to Assoc. Prof. Constantine's negotiation skills and pragmatic approach.
Assoc. Prof. Constantine is a strong believer in the value of an informed public, regularly presenting seminars and contributing to expert panels for community events. She is widely sought after for public events because of her positive and engaging style. She has also been recognised as being instrumental in building a bridge between science and Mātauranga Māori particularly with her work on the humpback whales and the New Zealand Cetacean Tissue Archive.
Recent Recipient
2019
Wade Doak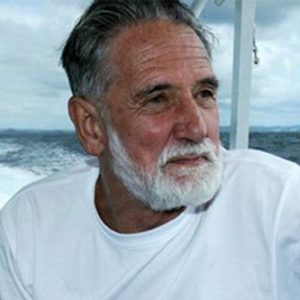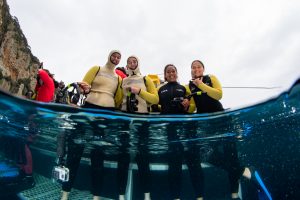 Wade Doak, QSM, was the 2019 recipient of the NZMSS John Morton Medal.
Wade Doak was one of a small group that pioneered the use of SCUBA in New Zealand.  He worked tirelessly in the 1960s and 70s to raise awareness for the unique marine biodiversity of the Poor Knights Islands and the need for protection of its underwater environment.  Through Wade's efforts, including getting international recognition, the Poor Knights Marine Reserve was eventually established in the 1970s.
Wade's work showcasing the Poor Knights Islands' unique marine biodiversity provided the platform for a tranche of marine scientists to study the marine environment there.  His books, "Beneath New Zealand Seas", published in 1971; and "Fishes of the New Zealand Region (published 1972), were important resources for researchers and students studying fishes at the Poor Knights Islands and elsewhere in Northland, at the time.   Many of these researchers and students went on to carry out further research on the marine environment of the Poor Knights and Northland, themselves writing books, publishing scientific papers, and producing reports for government agencies about the marine life in this region.
Over the decades, Wade has championed marine reserves, calling them "wet libraries".
With his wife Jan, he studied dolphin behavior and communication in Northland, writing books and articles about their findings.
He also spent decades raising awareness of the vital role that mangroves play in our coastal environment, using the mangroves near his home in Matapouri to illustrate their beauty and significance.  He was also an accomplished underwater photographer with many of his photographs featuring in books he has authored/co-authored.
Sadly, Wade passed away recently and the NZMSS extends their condolences to Wade's wife Jan and family.
At Wade's request, the money for his award went to funding four rangatahi from PARA KORE KI TĀMAKI to attend the Experiencing Marine Reserves
Past Recipients
2018
Dr. Roger Grace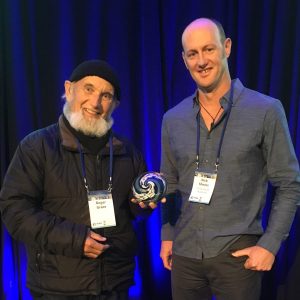 Dr. Roger Grace was awarded the John Morton Award in 2018 in recognition of his life-long dedication and contribution to marine conservation. Roger did his Ph.D. under the supervision of Professor John Morton on the benthic ecology of the Whangateau Harbour and was the first student at the University of Auckland to carry out a diving-based thesis.  Roger was a true pioneer in scientific diving and underwater photography.  Photography has been a major component of Roger's contribution to marine science and marine conservation, documenting and telling a story.  He was the photographer on many Greenpeace campaigns in the 1990s and early 2000s that took him all over the world and shone a spotlight on important issues in the marine environment such as the effects of bottom trawling. Roger also pioneered habitat mapping and marine reserve monitoring in NZ, including developing rapid methods for seabed habitat mapping, including aerial photography, underwater video, and sonar. Roger remains active in marine conservation, he is a frequent speaker at public meetings, local community groups, schools, and workshops, and regularly provides expert advice on MPAs and other issues in the marine environment. Through his research, photos, presentations and hundreds of popular articles on marine conservation Roger has played an important role in informing the wider public on the situation and issues regarding marine biodiversity in New Zealand.
2017
Dr. Ken Grange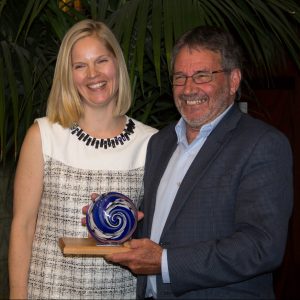 The 2017 John Morton award was presented to Dr. Ken Grange for his outstanding contribution to marine conservation in New Zealand. Dr. Grange has been described as providing a measured, steady hand, and operating with a high degree of professionalism that embodies both scientific rigour and kaitiakitanga.
Dr. Grange's public explanations of the science behind the fragile environment of Fiordland led to the establishment of the first two marine reserves there in 1993. Furthermore, his scientific advice was integral to the Fiordland (Te Moana o Atawhenua) Marine Management Act and he remains a ministerially appointed Fiordland Marine Guardian today. Ken is a marine ecologist with a Ph.D. in Marine Ecology from Florida International University. He researched the marine environment in NZ fiords, particularly the ecology of black corals, at the NZ Oceanographic Institute, DSIR, in Wellington, before this agency changed into NIWA. He has been a Regional Manager at NIWA in Nelson since 1994. 
The 2017 award was a glass sculpture made by Justin Culina.
2016
Prof. Steve Dawson & Prof. Elisabeth Slooten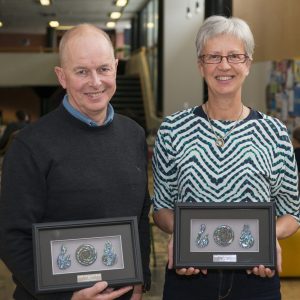 Professor Steve Dawson and Professor Elisabeth Slooten, from Otago University, received the first John Morton Award in 2016. They have made an outstanding contribution to the advancement of marine science and marine conservation in New Zealand. Their ongoing research programme on Hector's and Maui dolphins started in 1984 and is now one of the longest dolphin research programmes in the world. This research has led to several protected areas where gillnet and trawl fisheries are banned in dolphin habitat in order to reduce dolphin mortality. The Banks Peninsula Marine Mammal Sanctuary was created in 1988 by Helen Clark, then the Minister of Conservation. This protected area has since been shown to increase dolphin survival by more than 5%, resulting in a population that was declining at 6% now being almost stable. In 2003, a second protected area was created off the North Island west coast to protect Maui dolphin, the North Island subspecies of Hector's dolphin. A more comprehensive package of protected areas was created in 2008 and is currently being reviewed. In addition to carrying out research, teaching, and supervising more than 50 graduate students, Liz and Steve have given well over 100 public talks and have written two books on Hector's and Maui dolphin biology and conservation. In 2004 they were the recipients of the Royal Society Sir Charles Fleming Award.