NEW ZEALAND MARINE SCIENCES SOCIETY AWARD
2022 Award Nominations are now open!
Nominations close 5pm (NZST) Sunday, 31st July 2022
The New Zealand Marine Sciences Society (NZMSS) Award is presented to a person who, in the opinion of the NZMSS Council has been instrumental in achieving the objective of the Society to advance knowledge and understanding of marine science in New Zealand. The award recognises "a person's continued outstanding contribution to marine science in New Zealand", as well as their role in encouraging young marine scientists, communicating marine science and supporting the values and visions of the Society.
The recipients of the NZMSS award in its inaugural year were considered "founders of marine science in New Zealand" and recognised for their contribution to ocean physics, marine geology and marine ecology. Subsequent recipients of the award have made contributions across a broad spectrum of marine science endeavour.
The award is a bronze sculpture in the form of the internal spire of a gastropod shell (designed and manufactured by Wellington artist Nick Dryden) that comes with an engraved plaque normally presented at the NZMSS annual conference. It carries with it lifetime membership of the Society. Any NZMSS member can make a nomination to the Secretary. Nominations are considered annually, but the Council need not present an award each year. The recipient is expected to give a plenary presentation at an upcoming NZMSS conference. This highly prestigious award was inaugurated in 1985.
NZMSS AWARD NOMINATION FORM
All nominations must be made using the 2022 nomination form. In order to produce comparable citations, we ask nominators to summarize the case for the nominee under the following headings:
Contribution to the advancement of marine science, both in New Zealand and on the International Stage
Encouragement and assistance of marine research by nurturing science students and young scientists
Communication of marine science to the community
Contribution to NZMSS
Nominators should aim to write concisely and highlight the main arguments in favour of the candidate. Please include a brief 2-page CV (e.g. Marsden style). The Council can make additional enquiries, via referees, as it sees fit. The nominee must be a current or previous member of NZMSS. A list of past award recipients is available on the NZMSS website.
Nominations must be sent electronically to the Secretary (secretary@nzmss.org)
Please insert 'NZMSS Award' in the subject line and the name of the nominee in the file name when sending the completed form.
Current Recipient
2021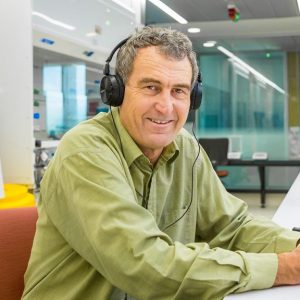 Prof. Andrew Jeffs – aquaculture, lobster biology, and the biological role of underwater sound
In 2021 the NZMSS award was presented to Professor Andrew Jeffs in recognition of the role that he has played in advancing the knowledge and understanding of marine science in New Zealand. While mostly focused on lobsters and bivalves, his published research covers a plethora of other species, including barnacles, crabs, sea cucumbers, reef fish, sea urchins, and octopus. His research also covers a range of habitats, encompassing open oceans, coastal waters, and freshwater, and has been carried out in numerous countries.
Whilst working for the Department of Conservation in the late 1980s he developed a public awareness campaign for marine conservation, especially marine reserves. Whilst working as Principal Scientist, and then General Manager of Aquaculture and Marine Biotechnology at NIWA (1998-2007) he helped to initiate the Bream Bay Aquaculture Park, which remains the largest aquaculture research facility in New Zealand. As Chief Scientist for Darden Inc. (2007-2012), which is one of the largest private buyers of seafood in the world, he pushed seafood sustainability research, including advancing lobster aquaculture towards commercialisation.
Prof. Jeffs has supervised more than 50 post-graduate students, who now contribute to marine teaching, research, environmental management, and commercial and social enterprises in New Zealand and overseas. As a qualified journalist, Prof Jeffs has in the past worked as a science and environment reporter for the New Zealand Herald, where he reported extensively on marine and environmental science. He continues to work closely with the community on marine matters.
Overall, Prof. Jeffs' contribution to the discipline of marine science has been broad and continuous throughout his career.
Recent Recipients
2019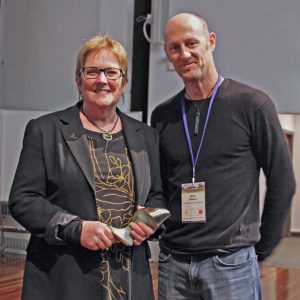 Dr. Barb Hayden – marine biosecurity and the environmental sustainability of aquaculture
In 2019 the NZMSS award was presented to Dr. Barb Hayden for her substantial contribution to marine science in New Zealand over a long and distinguished career that has included setting strategic research directions, leading major research programs, and mentoring emerging researchers.
Dr. Hayden is considered a scientific pioneer in the mussel aquaculture industry and in biosecurity. As a Group Leader, Principal Scientist, and Chief Scientist of NIWA, she raised awareness of the need to protect biodiversity and established and chaired the first Ballast Water Working Group that was the genesis of marine biosecurity in NZ.
Dr. Hayden leads NIWA's coasts and oceans research, which is New Zealand's largest team of marine science researchers working on large multidisciplinary applied and strategic research projects. Through her leadership roles at NIWA she has played a considerable role in shaping the careers of many marine scientists in New Zealand and setting the strategic direction for oceanic and coastal research.
Barb is a champion for increasing the value of marine research and science conducted in New Zealand by making science more accessible for resource managers and others who implement science outputs.
2018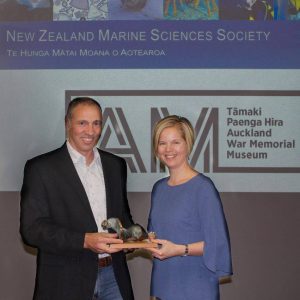 Prof. Conrad Pilditch – benthic ecology, marine ecosystems, intertidal ecology and deep sea ecosystems
The 2018 NZMSS award was presented to Professor Conrad Pilditch in recognition of his research achievements in marine ecology and the instrumental role he plays in developing the careers of his students.
Prof. Pilditch has worked on a diverse range of topics, traversing intertidal flats to the deep ocean. Collaborating with national and international colleagues, he has 115 peer reviewed publications, and is a respected advisor on environmental issues. As a passionate science communicator, he never tires of talking to the public about scientific issues and promoting marine science throughout New Zealand.
Prof. Pilditch is a well-liked and respected teacher, chief supervisor and mentor. He enthusiastically supports his students in the field, has co-authored at least 20 of his publications in the last three years with students and provides support and encouragement for his students to present at NZMSS conferences.
2017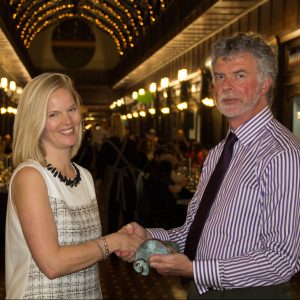 Dr. Mark Costello – extinction patterns, global biogeography and biodiversity conservation
The 2017 NZMSS award was presented to Dr. Mark Costello in recognition of the instrumental role his research played in providing new insights into patterns of extinction, biogeography of evolution of species on a global scale, and conservation needs in relation to biodiversity.
Dr. Costello has led key global initiatives that brought research data into the public domain for the benefit of science and society. As an internationally respected ecologist, specialising in marine ecosystems, nature conservation, parasites, and invasive species, he was a pioneer in the field of 'ocean biodiversity informatics' by leading the establishment of world databases that are now core resources in marine biology.
Dr. Costello has over 150 peer-reviewed publications, held a variety of senior roles in his field of science and has encouraged and supported students as a lecturer and supervisor.
Additionally, Dr. Costello encouraged and supported Dr. Bill Ballantine over the last years of his life to publish his important work, thus contributing to the preservation of Dr. Ballantine's knowledge.
2016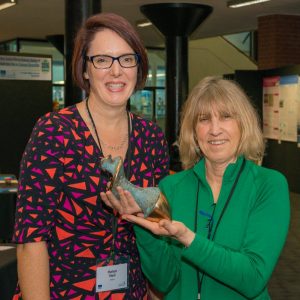 Dr. Judi Hewitt – marine ecosystem health and ecological scaling
Dr. Hewitt is an internationally-recognised marine ecologist, best known for her significant contribution to the understanding of the role of scale in ecology and using advanced statistics to address challenging ecological questions.
Judi has published more than 130 peer-reviewed journal articles and is an editor for two international journals. Her seminal publication on ecological scaling, published in American Naturalist in 2007, is regarded as one of the most important papers in marine ecology. Another paper, published in Ecology and subsequently cited 112 times, revealed the role of shell debris patches in driving biodiversity in what are frequently viewed as featureless mud plains.
In addition to science leadership roles at NIWA and with the Sustainable Seas National Science Challenge, hosted by NIWA, Dr. Hewitt is a professor of Marine Biology at the University of Helsinki. She is also an excellent communicator and an outstanding role model and mentor for young women in science.
Judi's reputation and solutions-focused research have led to her being in demand with many regional and national resource management agencies. "She has developed models of ecosystem health for harbours and estuaries and designed impact assessment surveys for deep-sea ecosystems associated with fishing and mining, which demonstrate her ability to translate practical research experience into effective advice," the judges said.
2015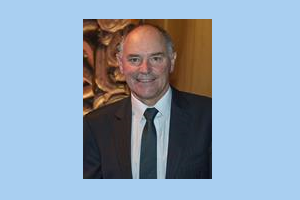 Dr. Rob Murdoch – oceanography, natural resource, and environmental science
Through his oceanography research, Dr. Murdoch has had a major influence on the extent and direction of marine and natural resource science in New Zealand. He plays a key role in ensuring that New Zealand's oceanographic research capability is world-class, and provides the sophisticated state-of-the-art platforms New Zealand needs to enhance the benefits of our vast marine environment.
Dr. Murdoch is widely regarded as a guiding hand in forging the careers of many marine scientists and has made many valuable contributions to the science community. Not only within his senior roles at NIWA, but also on numerous advisory boards and panels, including WWF New Zealand and the Antarctic Research Institute.
Dr. Murdoch has been the recipient of numerous awards, including the 2011 Prime Minister's Science Prize, which was jointly awarded to NIWA and University of Otago colleagues for their work on iron fertilisation as a process for reducing atmospheric carbon dioxide levels. He was also awarded The Royal Society's Thomson Medal in 2014 for his leadership and contribution to the development of environmental science in New Zealand.
2014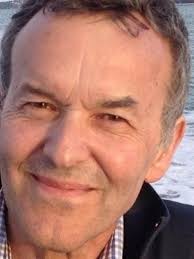 Dr. Keith Probert – benthic ecology, effects of fishing on benthic communities
Dr. Keith Probert is an expert on benthic ecology and has had a long and illustrious career, both as a marine scientist and mentor for future marine scientists in New Zealand. He began his research in 1973 at the New Zealand Oceanographic Institute (now NIWA), but then accepted a role at Otago University. Although originally a staff member at the University's Portobello Marine Laboratory, he is now based in the Department of Marine Science in Dunedin city.
Keith's research was foremost in expanding the state of knowledge of benthic communities on New Zealand's continental shelf and slopes, to encompass process as well as description. His research demonstrating and predicting the likely impact of bottom fishing on seamount benthic communities was world-leading and the first to present a clear argument for deep-sea conservation worldwide. This work was a precursor to a national seamount research programme, which studied the effects of fishing on seamounts and saw New Zealand establish the first seamount-specific fishing closures in the world.
Keith has authored many publications, mostly concerning marine biology and ecology of the New Zealand region from shallow, intertidal to deep-sea environments. He is an excellent communicator, having given many public lectures, taught university extension courses, and written books such as "Seas around New Zealand". He has been instrumental in developing marine science courses and programmes at Otago University and has supervised, mentored, and shared his extensive knowledge with numerous students, many of which have gone on to be successful marine scientists.
2013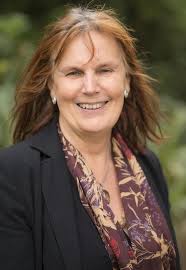 Dr. Alison MacDiarmid – behavioural ecology, marine ecosystem services, policy, and management
Dr. MacDiarmid, of NIWA, has an extensive history of supporting NZMSS and working on the Council as President and Secretary. In her early scientific career, she made substantial progress on expanding knowledge of the biology of rock lobster. Currently, she is extremely active in contributing her time and expertise to the uptake of marine science into management and policy, particularly with respect to marine ecosystem services and how they can be monitored to meet legislative obligations under the RMA Act.
Most recently, Dr. MacDiarmid has been leading a major international project on the History of Marine Animal Populations (HMAP), an interdisciplinary approach to explore changes in New Zealand marine shelf ecosystems over the past 1000 years. She has corralled a wide range of specialists for this work– marine biologists, ecologists, archaeologists, social scientists, historians, climatologists, oceanographers, geologists, Maori, and modellers. Overall, Dr. MacDiarmid is an outstanding example of what working at the interface really means for marine science today.
2012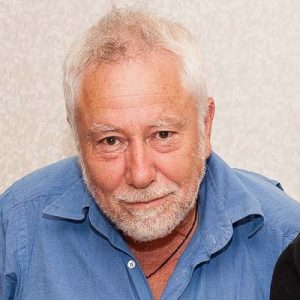 Dr. John Booth – rock lobster fisheries management, larval settlement, and recruitment
Dr. Booth is a very talented scientist: beginning his research career studying bivalve larvae to, at the time of his retirement, becoming one of the world's leading carcinologists. However, for much of the last 40 years, Dr. Booth has been leading rock lobster research for fisheries management in New Zealand. His primary focus has been on larval distribution, settlement, and juvenile development of the red rock lobster (Jasus edwardsii).
One of John's greatest contributions has undoubtedly been establishing and maintaining a national network to monitor spatial and temporal variation in rock lobster larval settlement around New Zealand's coast. Proving its value to the rock lobster fishery, the time series extends over 30 years in some places and is one of only a handful of such marine biological time series in New Zealand. These data provide an indicator of what drives rock lobster recruitment into the fishery. Along with Australian colleagues, John showed that Australian rock lobster larvae could be recruited into the NZ fishery. 
Dr. Booth continues to advise on plans for conservation of the seas around northern New Zealand and southern off-shore islands, and also contributed to the important marine biodiversity book (& CD) "A Guide to Common Deep Sea Invertebrates in New Zealand Waters", published by MPI. The NZMSS Award marks the publication of his book on spiny lobsters "Through the Eyes of the Giant Packhorse" (Victoria University Press), which largely focuses on packhorse lobster (Sagmariasus verreauxi) biology and fisheries history, but discusses all the world's spiny lobsters.
2012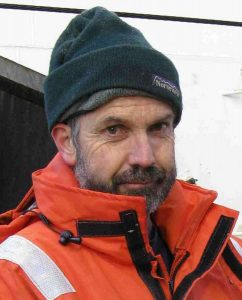 Dr. Malcolm Clark – deep-water ecology, biodiversity and fisheries research, seamount biodiversity, and assessing impacts of fishing and sea-bed mining
Dr. Clark is a highly-respected deep-sea ecologist, Oceans Centre Programme Leader and Principal Scientist at NIWA who has researched deep-water fisheries in New Zealand for 30 years. He has significantly advanced our knowledge of orange roughy biology, stock structure and stock abundance, trophic relationships, deep-water bycatch species, and fish community composition throughout NZ's EEZ. He has also been extensively involved in researching and resolving issues around deep-water fisheries on the high seas, including transboundary stocks.
Malcolm has participated in more than 70 deep-water fishery and biodiversity surveys, which have helped to understand deep-sea biodiversity and manage New Zealand's fisheries. He is also a world leader in seamount research, specialising in their biodiversity and the impacts of fishing and potential sea-bed mining.
 Dr. Clark has heavily contributed to research programs and consultancy work around the Pacific and Atlantic. He has worked with Russian and European co-authors on the effects of global trawl fisheries on seamounts, and also headed the Secretariat of the Census of Marine Life Programme on Seamounts as part of a global census of life in the oceans. He has also lead several international surveys, including work off New Caledonia in 1997, on seamounts in the Tasman Sea in 2003, and in the Ross Sea (Antarctica) in 2004 and 2008 as part of New Zealand's contribution to International Polar Year. He also participated in the 2005 "Ring of Fire" expedition which included submersible dives (Pisces V) on Kermadec Ridge seamounts.
Past Recipients
2000-2010
2010: Simon Thrush
2009: Pamela Mace
2008: Malcolm Francis
2007: Wendy Nelson
2005: Dennis Gordon
2003: Dave Schiel
2002: Bill Ballantine
2001: Bruce Hayward
2000: Bob Creese
1990-1999
1999: Lionel Carter
1997: John Jillett
1996: Chris Francis
1995: Vivienne Cassie-Cooper
1994: Janet Grieve
1991: Ron Heath
1990: Pat Bergquist
1985-1989
1988: John Morton
1986: Howard Choat
1985: Jim Brodie, George Knox, & Norm Barber

The NZMSS is grateful for the long-standing support from the Tāmaki Paenga Hira Auckland War Memorial Museum who have sponsored the NZMSS award for many years